10. Harlem Turrell (series)
photography
---
*The title is the date and hour (Harlem Turrell Series)
_ Inkjet Print Fine Art Paper
24 x 36"
Edition of 5
New York, 2013 - 2018

---



The Harlem Turrell series is constituted by photographs of the sky as seen through the opening that exists between the buildings 772 and 778 at Saint Nicholas Avenue in Harlem, a few steps from the 149th Street entrance to the A and C trains, and on the way to the artist's studio in Harlem. The pictures are shared in social media using the hashtag #harlemturrell or #turrelldoharlem; and each photo is titled with the time and date in which it was taken.






The series started in 2013 and has so far accumulated around three hundred photos. And it exists as an exercise on photography's possibility to record an attributive action, and as a way of questioning the boundaries of authorship, the limits between art and reality, the limits to the Duchampian and Warholian ideas on the artist's power to attribute to an object - or a place - the status of a work of art, in other words the limits to the idea of transfiguration; the limits to modernity's effort to reach a pure visuality as a means to achieve universal beauty – as represented by the work of an artist such as James Turrell. In short, an action of appropriation and postproduction that applies the logics of James Turrell works from the "Skyspaces" series, to a historic building in Harlem, in order to produce a work that emerges from the collision of those two elements.
---
Process:
A. The Arundel Court Building: Is located at at 772-778 St. Nicholas Avenue in Harlem, and it was built by Henri Fouchaux's in 1905, it features the masking of the newly mandated light-court with an arch and recessing fire escapes in subordinate archways.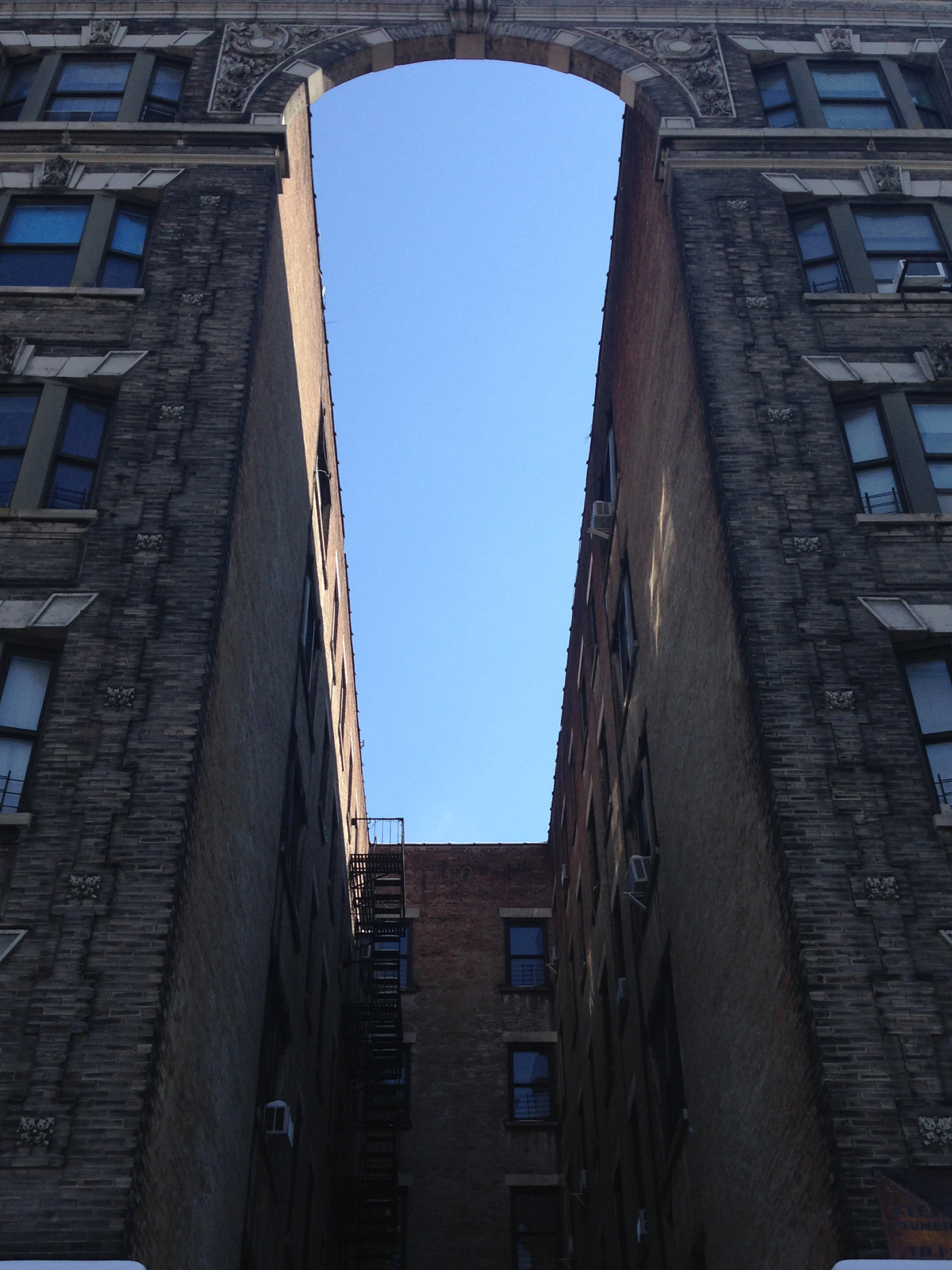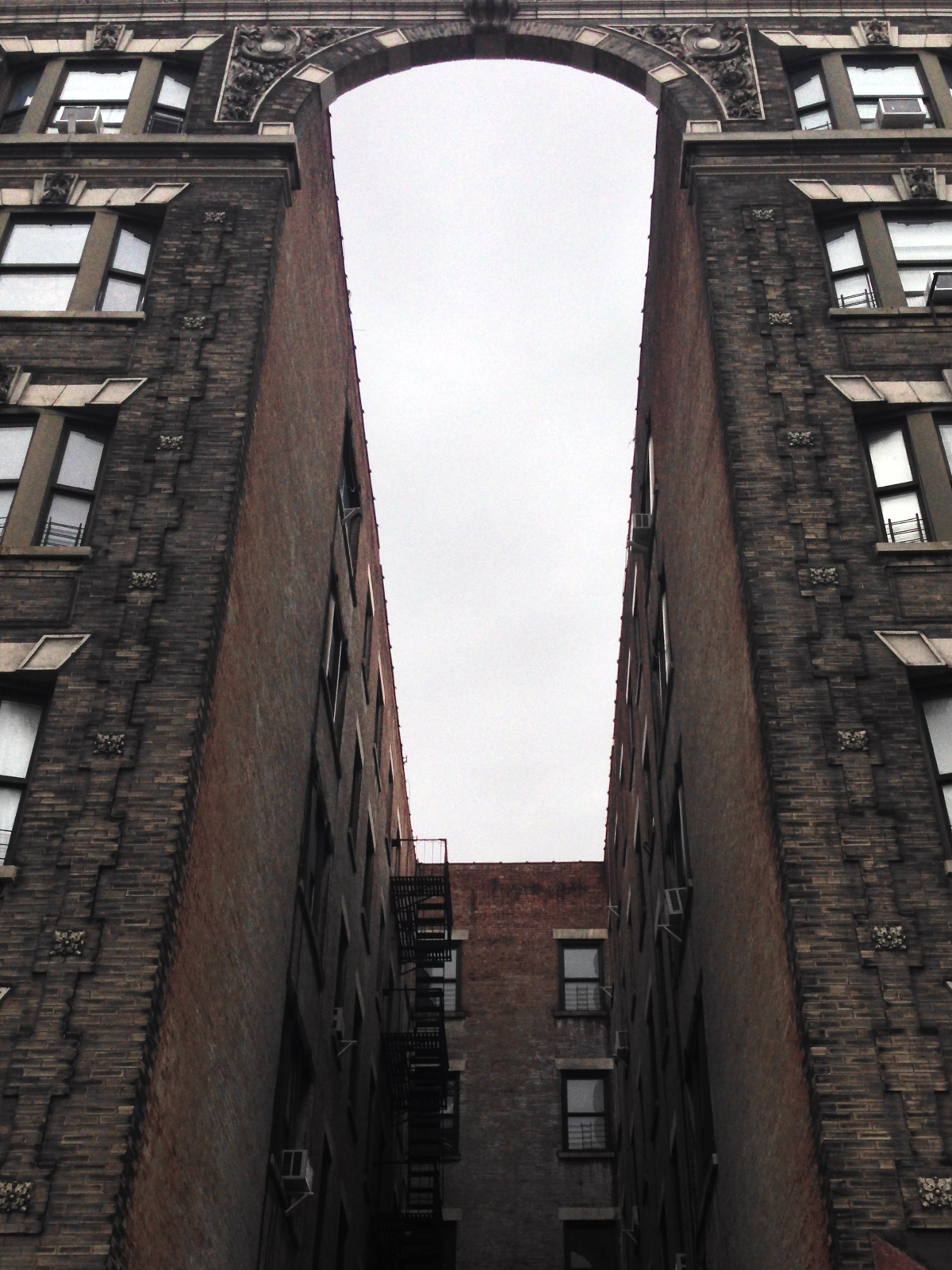 ...
B. James Turrell's Site Specific "Meeting" from the (Skyspaces Series): One of the highlights of MoMA PS1, this site-specific installation has been there since the fall of 1986. It was initially part of a series commissioned by Alanna Heiss focusing on light and perception. Meeting is composed of a square room with a rectangular opening cut directly into the ceiling. Carefully calculated artificial lights produce an orange glow on the white walls of the room, permitting the viewer to appreciate the intensity of the sky's color.



As Turrell described in an Art21 interview: "There's this four-square seating that's inside, seating toward each other, having a space that created some silence, allowing something to develop slowly over time, particularly at sunset. Also, this Meeting has to do with the meeting of space that you're in with the meeting of the space of the sky." Meeting is one of Turrell's series of "skyspaces," all involving enclosed spaces with rectangular or rounded holes cut into the ceiling exposing the open sky.





---
Copyright © Gustavo Prado Studio